Clickbank is a great way to make money online. It's an affiliate marketing platform that allows you to promote products from other companies and earn commissions when someone purchases something through your affiliate link. With Clickbank, you can create an account, find products to promote, and start making money in no time. In this guide, we will go over the basics of how to use Clickbank to make money. We'll also provide tips on how to get the most out of Clickbank and start seeing profits quickly. So if you're ready to get started with Clickbank, let's dive in!Clickbank is an online marketplace that allows digital content creators and affiliates to sell products and services to a global audience. It is a secure platform that offers an easy-to-use interface for businesses to create and manage their own digital storefronts. With Clickbank, businesses can create campaigns to promote their products and services, as well as track sales, commissions, and payments through the platform. Affiliates can also use Clickbank to promote products from other brands or vendors for a commission. With its wide range of features and tools, Clickbank makes it possible for anyone to make money from the comfort of their own home.
Creating a Clickbank Account
Creating a Clickbank Account is simple and straightforward. All you need to do is provide some basic information about yourself, create a secure password, and you'll be ready to start selling products and services through Clickbank. Here's how to get started:
First, visit the Clickbank website and click on "Sign Up" at the top right of the page. You'll be prompted to enter your name, email address, and create a password. Once you've entered your information and created a secure password, click "Create Account" to complete the process.
Next, you'll be asked to provide more information about yourself such as your address and phone number. This is done for security reasons as well as to ensure accurate payment processing. After providing this information, click "Continue" to finish registering your account.
Finally, you will need to provide bank details so that Clickbank can send payments directly into your account. To do this, simply enter your banking information including the name of your bank, account number, routing number, and any other relevant details.
Once all of this information has been provided and verified by Clickbank, your account will be ready for use. You can now start selling products and services through Clickbank!
How to Find Products in Clickbank Marketplace
Finding products in the Clickbank Marketplace is easy and straightforward. All you need to do is head over to the Clickbank website and go to the Marketplace tab. From there, you can browse through the various categories of products and select one that best suits your needs. You can also search for specific products by entering keywords in the search bar. Additionally, you can filter your results by price range and other criteria.
Once you've found a product that looks good, you'll be presented with a product page that contains detailed information about the product including its features, price, commission rate, and more. You'll also find links to purchase the product or promote it as an affiliate.
To become an affiliate for a product, simply click on the 'Promote' button at the top of the page. This will take you to a registration page where you can create an account with Clickbank. Once your account is set up, you'll be given your special affiliate link which you can use to promote the product and earn commissions from sales made through your link.
Overall, finding products in Clickbank's Marketplace is both easy and efficient. You can quickly browse through hundreds of products in just minutes and then become an affiliate for any of them with just a few clicks of your mouse. So if you're looking for an easy way to make money online, be sure to check out Clickbank's Marketplace!
Create Attention-Grabbing Content
Creating content that grabs the attention of visitors to your website is essential for successful product promotion. Engaging content can be created by using visuals, such as images and videos, as well as compelling stories that draw readers in. Use headlines that are attention-grabbing and make sure to include keywords throughout your content so it can be easily found and indexed by search engines. Additionally, make sure the content is relevant to the product being promoted and provide detailed information about the benefits of the product.
Utilize Social Media
Social media can be a great way to promote products on your website. Utilizing social media platforms, such as Twitter, Facebook, Instagram and Pinterest, will allow you to reach a larger audience and generate more interest in your products. Consider creating special offers or discounts for followers on these platforms to encourage people to purchase from your website. Additionally, use hashtags related to your product when promoting on social media so that people searching for related topics will be able to find your posts.
Leverage Email Marketing
Using email marketing is another effective way to promote products on your website. You can create emails with links directly to the product page and include information about why the customer should purchase it or special offers if they do. You can also segment customers based on what they have purchased in the past and send them relevant emails with promotions or discounts for products related to their interests.
Partner With Influencers
Partnering with influencers in related industries is another great way to promote products on your website. Influencers have large followings who are more likely to trust their opinion than an advertisement from a company. Have influencers post about or review your product on their social media accounts or blogs in exchange for a commission or discount code for their followers.
Offer Free Shipping
Offering free shipping is an effective way to encourage customers to purchase from your website over other sites that may offer similar products at a lower price but charge for shipping. Customers appreciate not having extra costs added at checkout and are more likely to buy if they don't have pay extra fees. Consider offering free shipping above a certain dollar amount spent or allow customers who spend above a certain amount access free shipping regardless of how much they purchase.
Optimize Your Website for Search Engines
The most important aspect of generating website traffic and sales is making sure your website is properly optimized for search engines. This means using the right keywords, optimizing page titles and descriptions, and creating content that is both relevant and informative. A well-optimized website will ensure that your site has a better chance of appearing in search engine results pages (SERPs). Additionally, having a website that is easy to navigate will also help to keep visitors on your site longer, thus increasing the chances of them converting into customers.
Create Quality Content
Creating quality content is an essential part of driving traffic and sales to your website. Quality content can come in many forms such as blog posts, videos, infographics, white papers, ebooks, etc. Content should be relevant to the topic you are trying to promote and should provide added value to the user. Quality content can also help increase traffic organically by increasing the chances of being shared on social media sites or picked up by other websites.
Use Social Media Platforms
Social media platforms are a great way to generate more traffic and sales for your website. By creating profiles on popular social media sites such as Facebook, Twitter, LinkedIn, and Instagram you can reach a wider audience than ever before. Additionally, you can use these platforms to engage with customers by responding to comments and questions or offering promotions or discounts. This will help build trust between potential customers and your business which may lead to increased sales.
Utilize Email Marketing Strategies
Email marketing strategies are another great way to generate more traffic and sales for your website. You can use email campaigns to send out newsletters with helpful tips or promotions that encourage users to visit your site or buy products from you. Additionally, email campaigns can also be used for re-targeting purposes as well as building relationships with current customers.
Implement Pay Per Click Advertising
Pay per click (PPC) advertising is an effective way of driving more traffic and sales to your website quickly since it allows you to target specific audiences based on their interests or demographics. PPC campaigns can be set up quickly and easily so they are ideal for businesses who need quick results but have limited budgets.
These are just a few tips that you can use in order to generate more traffic and sales for your website. By utilizing these strategies along with other online marketing techniques such as SEO or content creation you will be able to maximize the visibility of your business online which will ultimately result in increased sales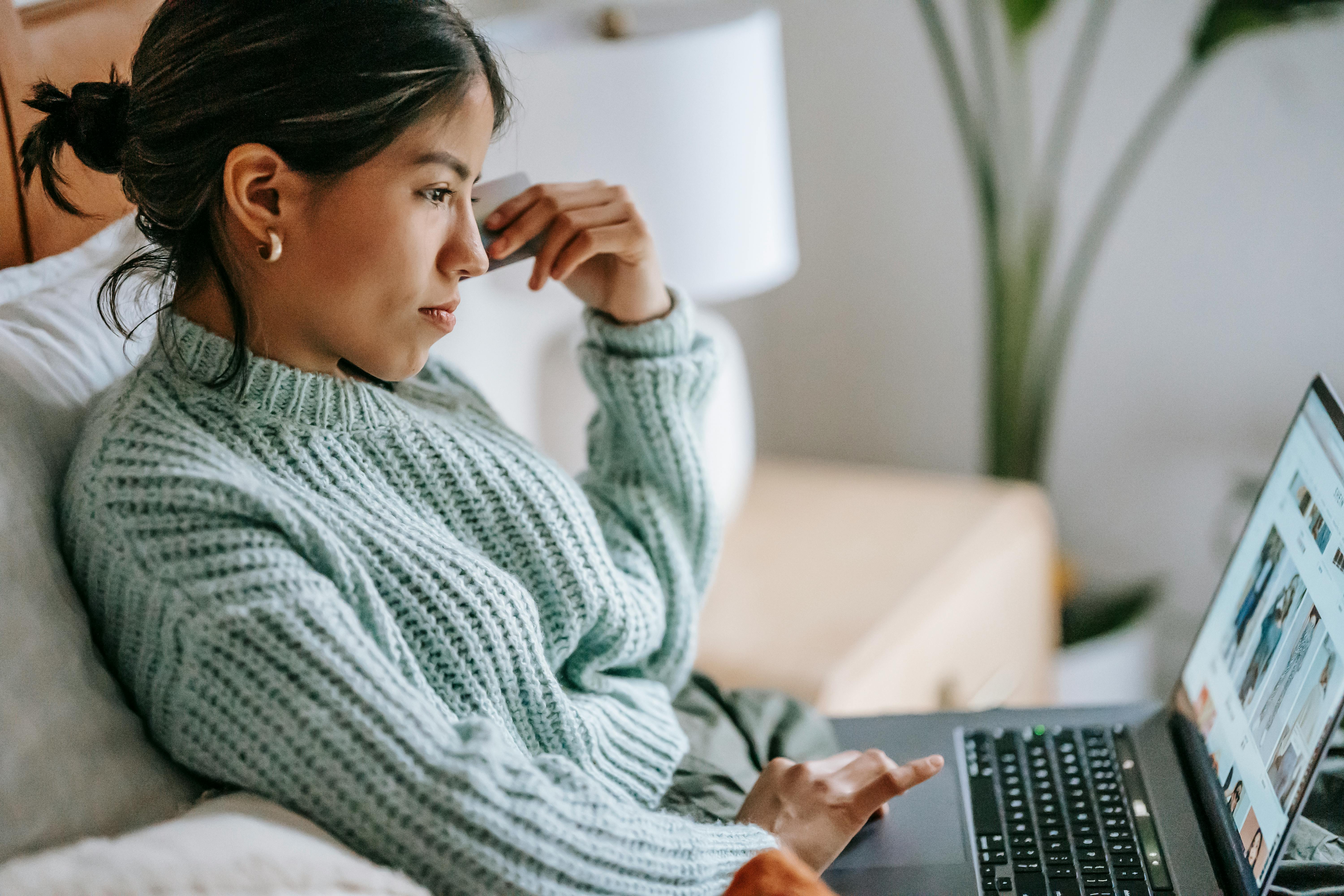 Create a Clear Call to Action
The first and most important step in increasing your conversion rate is creating a clear call to action. Your call to action should be easy to understand and direct the user to where they need to go. Make sure that it stands out on the page and is easy for the user to find. Using bold, contrasting colors and prominent placement can help make your call to action more visible.
Optimize Your Landing Pages
Landing pages are the first point of contact between you and your potential customers, so it's important that they are optimized for conversions. Make sure your page loads quickly, is easy to navigate, and has a clear message about what it is you offer. Remove any unnecessary elements or distractions that could take away from your message or confuse the user.
Provide Incentives
Offering incentives can be a great way to encourage people to take action. For example, offering discounts or free shipping can be an effective way of getting people to convert on your page. You can also use incentives such as loyalty points or exclusive content as rewards for those who have converted on your site.
Utilize A/B Testing
A/B testing is an effective way of optimizing your conversion rates by comparing different versions of a page against each other. You can test different elements such as text, images, colors, layouts and more in order to see which version performs best with your users. This allows you to make changes based on factual data rather than guesswork, giving you the best chance at increasing conversions.
Make Use of Social Proof
Social proof is an effective way of showing potential customers that others have used and enjoyed your product or service before them. Using customer reviews, testimonials, case studies or even user-generated content can help build trust with potential customers and encourage them to convert on your site.
Analytics and Tracking for Improving Performance
Analytics and tracking can be an invaluable tool to help improve the performance of any business. By using analytics, businesses can track the success of their marketing campaigns, identify potential opportunities for growth, and pinpoint areas where more attention might be needed. In addition, analytics and tracking can help businesses better understand their customers, allowing them to create tailored experiences that will increase customer satisfaction and loyalty.
Analytics and tracking can be used to measure the effectiveness of a business's website, marketing campaigns, customer service efforts, and more. By collecting data on user interactions with your website or mobile app, you can gain insights into how users are engaging with your content and which areas they are spending the most time on. This data can then be used to optimize your website or app design to better meet the needs of your customers. Additionally, tracking data from marketing campaigns can help you determine which strategies are working best so that you can focus your efforts in those areas.
Analytics can also help businesses identify potential opportunities for growth. By collecting data about customer behaviors, trends in the market, or changes in demographics over time, businesses can gain insights into what products or services might be popular in a given area or how to target certain audiences more effectively. This data can then be used to inform decision-making when it comes to product development or marketing strategies.
Finally, analytics and tracking can also help businesses pinpoint areas where additional attention might be needed. For example, if customer service metrics reveal that there is a high rate of complaints about slow response times or poor quality service then that could indicate that more resources should be devoted to improving customer service quality. Similarly, if analytics show that customers are spending more time on one page than another then this could suggest that changes need to be made to improve engagement on that page.
Overall, analytics and tracking provide invaluable insights into how a business is performing and what changes might need to be made in order to improve performance. By collecting data on user interactions with websites or apps as well as trends in the market or changes in demographics over time, businesses have a powerful tool at their disposal for understanding their customers better and optimizing their strategies accordingly.
Create a Clear and Concise Message
When creating a landing page, it's important to make sure your message is clear and concise. Your visitors should know exactly what you're offering and why they should take action. Make sure your headline clearly explains the benefit of your offer, and that the copy on the page reinforces this message. Avoid using jargon or overly complicated language, as this can confuse visitors and keep them from taking action.
Include Compelling Visuals
To ensure your landing page is engaging and persuasive, use visuals to help tell your story. Images, videos, or graphics can be used to illustrate the value of your offer or product. Using visuals can also help break up long blocks of text, making it easier for visitors to quickly understand what you're offering.
Make It Mobile-Friendly
With more people using mobile devices to search the web, it's important to ensure that your landing page is optimized for mobile devices. This means making sure that images are properly sized for smaller screens, that navigation is easy to use on a touch screen device, and that the overall design of the page looks great on any device.
Optimize for Search Engines
When creating a landing page, be sure to optimize it for search engines so that customers can find you more easily. Include relevant keywords in the headline and body copy of the page so that search engines can index it properly. Additionally, use meta tags to provide additional information about what customers will find when they click through from search engine results pages (SERPs).
Include A Call-to-Action
Your landing page should also include a strong call-to-action (CTA) telling visitors what action you want them to take next. Make sure the CTA stands out from other elements on the page with contrasting colors or bold text so it's easy for visitors to spot. Additionally, consider testing different versions of your CTA button with different colors or wording to see which one drives more conversions.
Regularly Test & Optimize
Finally, make sure you regularly test and optimize your landing pages in order to maximize conversions. Try testing different headlines or images; using A/B testing tools; or adjusting colors or font sizes in order to increase conversions over time. By regularly monitoring performance and making small changes as needed based on data-driven insights, you can ensure that your landing pages are always performing their best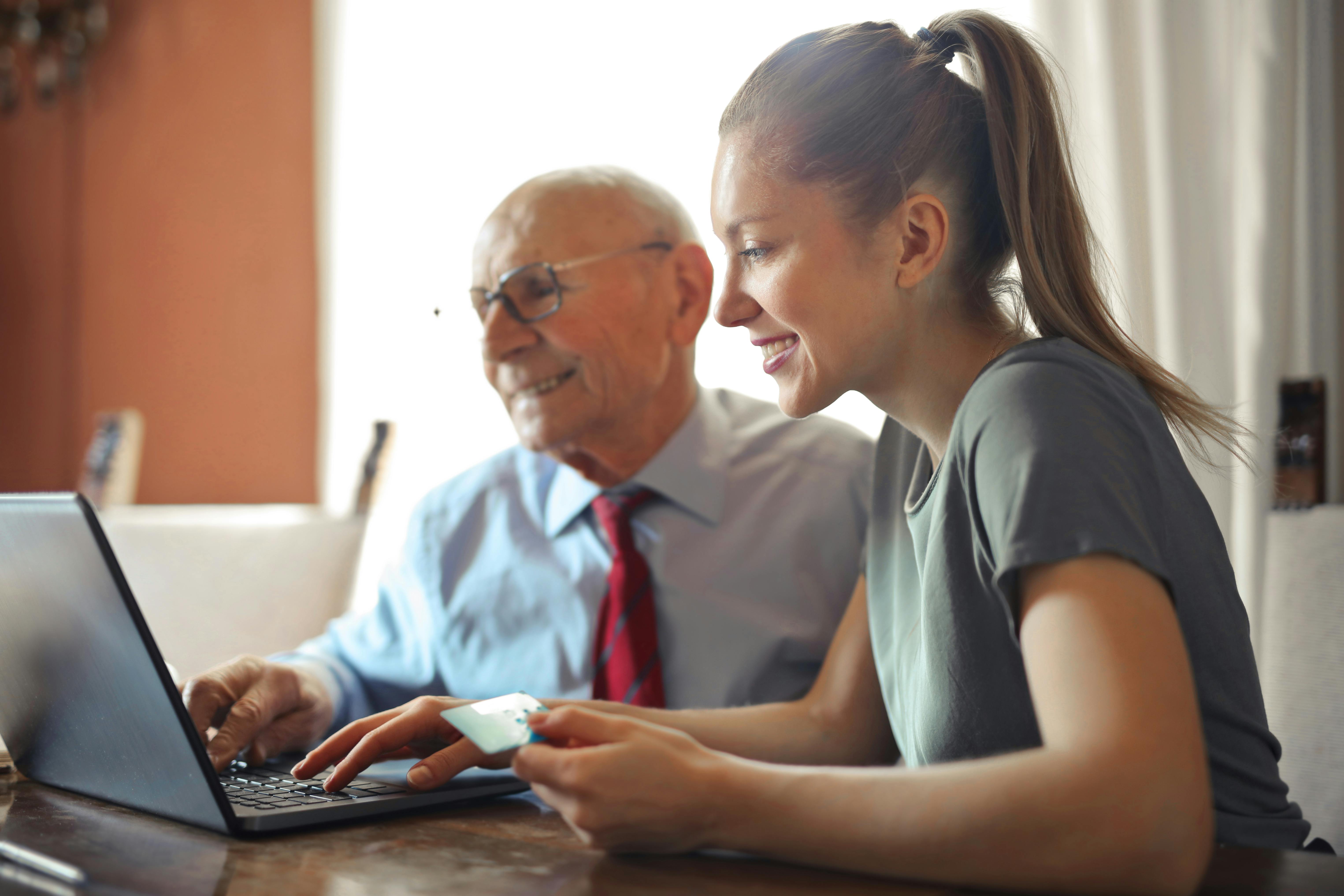 Conclusion
Clickbank is an excellent platform for making money online. It offers a wide range of products, services, and payment plans that make it easy to monetize your website. With so many options available, you can find something that suits your needs. To make the most of Clickbank, it's important to understand the system and how to use it correctly. By following the steps outlined above, you can begin to take advantage of the platform's many features and start earning money from your website.
Clickbank is an effective and reliable way to make money online. With its wide variety of products and services, customers are sure to find something that meets their needs. Whether you're looking for a way to supplement your income or wanting to develop a full-time business, Clickbank is a great choice. As long as you understand how it works and are willing to put in the effort required, Clickbank can be an invaluable tool for making money online.