Google AdSense is one of the most popular and efficient ways to monetize websites and blogs. It provides a steady source of income for webmasters, allowing them to generate revenue from their website traffic. In order to join the Google AdSense program, you must first apply and be approved by Google. The approval process can be daunting, but with a few simple steps, you can increase your chances of getting accepted. This guide will explain how to get Google Adsense approval in easy-to-follow steps.To get your site approved for Google AdSense, you must adhere to Google's policies and guidelines. Here are some steps to help you get started:
1. Ensure that your site is of high quality and has a professional look. The content must be original, useful and relevant to your readers.
2. Make sure that the site does not contain any prohibited content or violate any copyright laws. Avoid using excessive advertising, pop-ups, and auto-playing music or videos.
3. Check for broken links, spelling errors, and other technical issues that could prevent your site from being approved by Google AdSense.
4. Apply for an AdSense account at https://www.google.com/adsense/start/. Once you have created an account, submit your website for review by Google's team of experts.
5. Wait for the response from Google's team and make sure to comply with their requests if required in order to get your site approved for Google AdSense.
Choose an Appropriate Domain Name
Choosing a suitable domain name is the first step in getting Adsense approval. It is important to pick a domain name that accurately reflects the content of your website. The domain name should not be offensive or contain any prohibited terms or phrases. Additionally, it should be easy to remember and spell correctly.
Have Quality Content
Adsense requires all websites to have quality content in order to be approved. This means that the content should be original and relevant to the topic of the website. It should also be free from any grammatical errors and typos. Additionally, all images and videos used on the website must be properly credited.
Design Your Website Professionally
The design of your website plays an important role in getting Adsense approval. The website should be designed professionally and visually appealing with a clear navigation structure that makes it easy for users to find what they are looking for. Additionally, all pages should load quickly with no broken links or error messages.
Comply With Google's Policies
Google has strict policies when it comes to Adsense approval and these must be adhered to in order for a website to get approved. This includes abiding by all copyright laws, avoiding prohibited practices such as using pop-ups or auto-redirects, and providing accurate contact information. Additionally, websites must not contain any adult content or promote illegal activities.
Provide Accurate Information
When applying for Adsense approval, it is important to provide accurate information about your website such as its purpose, target audience, and traffic sources. Providing inaccurate information will result in your application being rejected. Additionally, you must provide accurate contact information so that Google can reach out to you if needed.
By following these guidelines, you can ensure that your application for Adsense is approved quickly and without any issues. However, it is important to keep in mind that Google reserves the right to reject any application at its own discretion so make sure your website meets all of their requirements before submitting an application.
Creating Quality Content
Creating quality content is one of the most important prerequisites for getting Google Adsense approval. Quality content means providing website visitors with information that is relevant to them and that they can use. It should also be well written and free of errors. When writing content, make sure it is optimized for search engine optimization (SEO) so that it appears higher in search engine results.
Using Relevant Keywords
Using relevant keywords throughout your website's content can help draw more traffic to your website. Keywords are words or phrases that people search for when looking for a particular topic or product on a search engine. By using these keywords in your website's content, you can increase the chances of your website appearing at the top of search engine results.
Designing an Attractive Website
Having an attractive design for your website is also important for getting Google Adsense approval. The design should be simple yet attractive, with a clear navigation system so users can easily find what they are looking for. It should also have an organized layout with plenty of white space so that visitors don't feel overwhelmed when viewing the page.
Including Ads on Your Website
Including ads on your website is another important part of getting Google Adsense approval. You need to make sure that the ads are relevant to the content on the page and not too intrusive or distracting from what visitors are looking at. Ads should also be placed strategically on the page so they are easy to spot without taking away from the overall design.
Making Sure Your Website Is Up-to-Date
Keeping your website up-to-date is essential in order to get Google Adsense approval. Make sure all of your content is current and accurate, and update any outdated information as soon as possible. Also, make sure all links are working properly and there are no broken images or other errors that could impede visitors from accessing your website.
By following these tips, you can increase your chances of getting Google Adsense approval for your website. With quality content, relevant keywords, an attractive design, ads in strategic locations, and a regularly updated website, you will be well on your way to having a successful online presence!
Increase the Chances of Getting Google Adsense Approval
Getting approved for Google Adsense can be a difficult process. It requires a lot of research and preparation to ensure that you have taken all the necessary steps to increase your chances of success. Here are some tips to help you get approved for Google Adsense quickly and easily.
Make sure your website is up to date and compliant with all the necessary legal documents such as terms of service, privacy policy, copyright policy, etc. Having these documents in place will make it easier for Google Adsense to approve your website.
Ensure that your content is original and relevant to your audience. Google Adsense will look for unique content that offers value to readers in order to approve your website. Make sure the content is free from plagiarism or any other type of infringement.
Be sure to optimize your website for search engines so that it can be easily found by potential viewers. Optimizing your website will help you get more traffic and increase the chances of getting approved by Google Adsense.
Pay attention to the design of your website as well. Having an attractive design with eye-catching images and videos may increase the chances of being accepted by Google Adsense.
Be sure to read all the rules and regulations carefully before submitting your application for Google Adsense approval. Following these rules will make it easier for Google Adsense to accept you as an advertiser so that you can start making money through ads on your website.
Lastly, keep in mind that patience is key when trying to get accepted into Google Adsense program. It may take some time before they approve your application but don't give up hope as there are still plenty of opportunities available if you remain persistent in following all the above-mentioned steps correctly.
Using Copyrighted Content
Google Adsense has strict rules against copyright infringement, so it's important that you only use your own original content if you want to be approved for an Adsense account. If you are using content from other sources, make sure you have permission to use it, or that it is in the public domain. Using copyrighted content without permission can get your application denied.
Having Too Little Content
Another mistake that applicants make is having too little content on their website. Google Adsense looks for sites that have substantial amounts of content, as this often indicates a legitimate website. If your site has just a few pages with minimal content, it won't meet the criteria for an Adsense account.
Using Unprofessional Design
Google also looks for websites with professional designs when reviewing applications for Adsense accounts. If your site has a cluttered layout or is not easy to navigate, chances are it won't be approved. Make sure you have a clean and organized design if you want to get accepted into the program.
Having Low Quality Content
Google values quality over quantity when reviewing applications, so having low quality or irrelevant content can also cause your application to be rejected. Make sure all of the content on your website is well-written and relevant to the topic at hand in order to increase the chances of getting accepted into the program.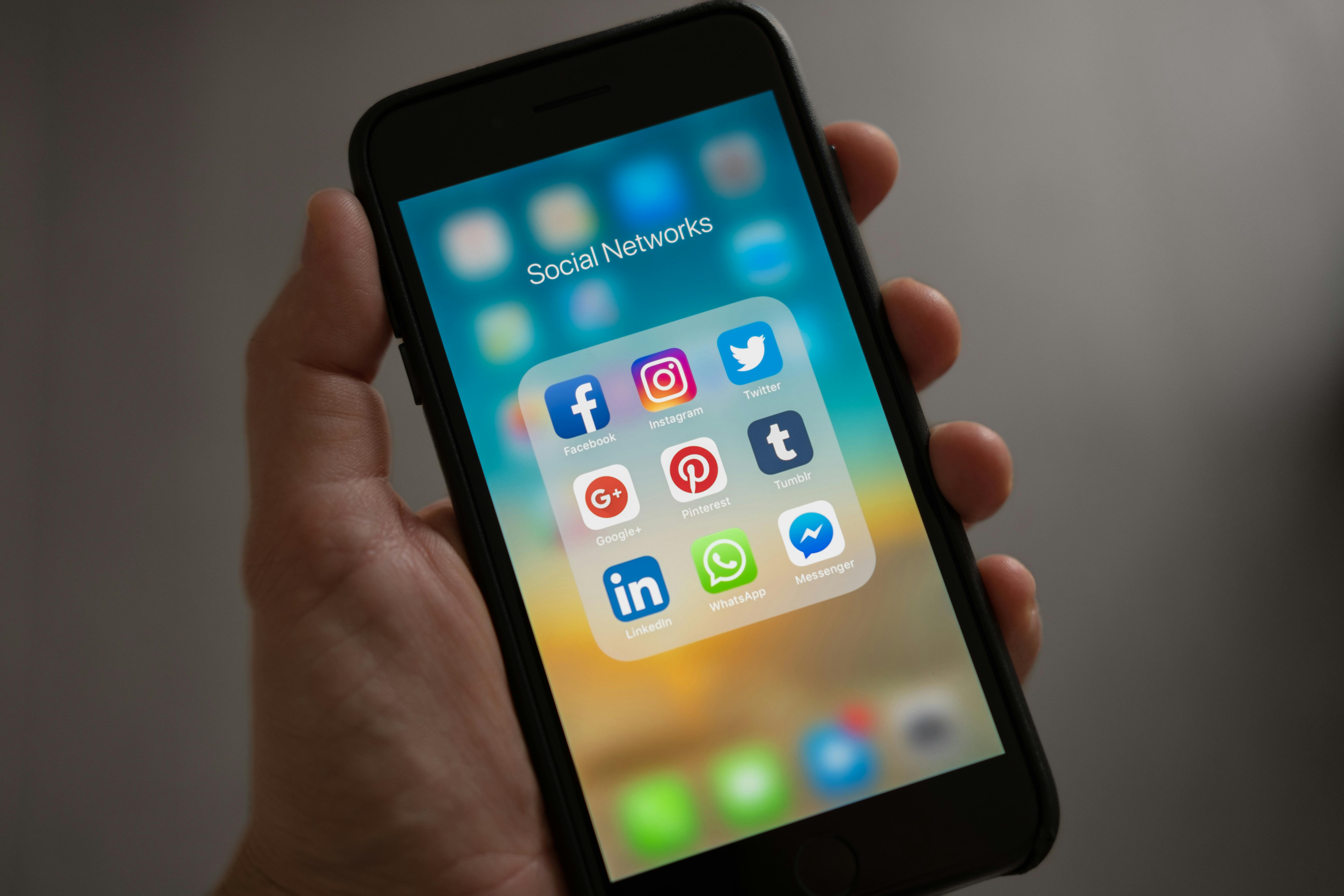 Create Quality Content
The first and most important step in the process of making your website ready for Adsense approval is to create quality content. Quality content is key to gaining approval from Google Adsense, as it needs to be both relevant and engaging. High-quality content should be free of spelling, grammar and factual errors, and should be well-researched and informative. Your content should also have a logical flow and be easy to read, as this will make it easier for visitors to find what they are looking for. Additionally, make sure you add images and videos whenever possible to keep visitors interested.
Make Your Site SEO Friendly
Making your website SEO friendly is another essential part of the process of getting Adsense approval. This involves optimizing all aspects of your site such as titles, headings, meta descriptions, page URLs, internal linking structure and more. Additionally, you should use keywords effectively throughout the content on your website in order to gain better visibility in search engine results pages (SERPs). You can also use Google Search Console to monitor the performance of your website in terms of SEO.
Check Your Website's Navigation
Navigation is key when it comes to making your website user-friendly. If visitors can't easily find their way around on your website, then they won't stick around for long. Make sure that all pages on your website are easy to access from the main navigation menu or sidebar menus so that users can quickly find what they are looking for. Additionally, add a search box so that users can easily search for specific topics or products on your site.
Optimize Your Pages For Speed
Another important factor when it comes to getting Adsense approval is page speed optimization. If your pages take too long to load then this can negatively impact user experience and reduce bounce rates as well as conversion rates. To optimize page speed you should make sure all images are compressed properly and that any unnecessary code is removed or minimized. Additionally, you should consider using a caching plugin if you have a WordPress site.
Ensure That Your Site Is Mobile Friendly
In today's digital world it's essential that websites are optimized for mobile devices such as smartphones and tablets. This means making sure that all pages on your site are fully responsive so that they look great regardless of what device they are being viewed on. Additionally, you should make sure there aren't any broken links or missing images when viewed on mobile devices.
Add an About Page
Having an about page on your website is essential if you want Google Adsense approval as it gives visitors an insight into who is behind the site and why they should trust its content. An about page should include information about the owner/author/creator of the site as well as contact details if necessary. You can also include information such as awards or certifications which will help build trust with visitors.
Check For Copyright Infringement
Before submitting an application for Adsense approval it's important to check that none of the content on your site has been copied from other sources without permission from the original author/creator/publisher etc.. This includes text-based content such as articles but also extends to images, videos etc.. If there is any copyrighted material present then this could result in rejection by Google Adsense so make sure everything is properly credited before submitting an application.
Website Requirements
In order to be eligible for Google AdSense, you must have a website or blog that meets the following requirements: The domain must be at least six months old; the content must be of high quality and original; the site should be free from adult or violent content; and it should not contain any auto-generated or scraped content. Additionally, you must have an active Google account in order to use AdSense.
Application Process
The application process for Google AdSense is straightforward and simple. You will first need to sign up for an account using your Google Account credentials. Once your account is created, you will need to submit a few details about your website, such as its URL and language. After submitting the information, Google will review your application and determine if your website is eligible for their program. If approved, you will receive an email with instructions on how to begin using AdSense.
Managing Ads
Once you are approved for AdSense, you can begin to manage the ads that appear on your website. You can choose which type of ads to display (text-based, image-based, etc.), as well as customize their appearance. Additionally, you can also control where ads are placed on each page of your site and view reports that show how each ad is performing. This allows you to optimize your ad performance and maximize revenue.
Monetization Rules
Google has strict rules regarding monetization and requires publishers to adhere to certain guidelines. These include a limit on the number of ads per page, no excessive advertising, no pop-ups or other intrusive advertising methods, no copyright infringement or plagiarism of content, and more. It is important that publishers understand these rules in order to avoid any potential issues with their AdSense accounts.
Conclusion
Google AdSense is a powerful monetization tool for websites and blogs of all sizes. However, it's important that publishers understand the requirements and rules before applying for an account in order to maximize their success with AdSense. With proper understanding and adherence to Google's guidelines, anyone can use this program effectively and start earning money from their online content!
1. Have a Quality Content
Having quality content is essential for getting Adsense approval. It should be original, relevant and well-written. The content should also be free of any errors such as spelling mistakes, grammatical errors and punctuation mistakes. It should not contain any plagiarism or copyright infringement. Your content should also be engaging, informative and interesting to read. Furthermore, it should be updated regularly to keep readers engaged.
2. Make Sure Your Site is Organized
The navigation structure of your website should be easy to understand and follow. Make sure that the visitors can easily find the information they are looking for on your website. This will help improve your chances of getting Adsense approval as Google wants to make sure that visitors have a good experience when using your website.
3. Use Responsive Design
Using responsive design is important for getting Adsense approval as it will ensure that your website looks good on all devices such as desktop computers, tablets and smartphones. This will ensure that the visitors have a great experience when using your website regardless of which device they are using.
4. Have Enough Content
Having enough content on your website is essential for getting Adsense approval as Google wants to make sure that there is enough content available on your website for visitors to read and engage with. Make sure that you have around 10-15 pages of quality content before you apply for Adsense.
5. Check Privacy Policy & Disclaimer Pages
Google requires websites to have a privacy policy page and a disclaimer page in order to get Adsense approval. Make sure that these two pages are up-to-date and contain all the necessary information required by Google in order to get approved.
6. Avoid Adult Content & Illegal Activities
Google does not allow websites with adult content or those engaging in illegal activities such as piracy or copyright infringement to get Adsense approval so make sure that your website does not contain any such material or activities if you want your application to be approved.
7. Avoid Ads & Pop-Ups
Having too many ads or pop-ups on your website can be a big turn off for visitors as well as Google so try to avoid them if you want to increase your chances of getting approved by Adsense.


Conclusion
Google Adsense approval is not a difficult process if you take the necessary steps and provide the correct information. The key is to ensure that your website meets the technical requirements and that all of your content is of high quality. You can also increase your chances of approval by utilizing other Google services such as Google Analytics and Google Webmaster Tools. After you have taken all these steps, you can submit your application online and wait for approval.
Google Adsense is an excellent way to monetize your website or blog. Through it, you can easily earn money from advertisements placed on your website or blog. As long as you ensure that all of the requirements are met, you should have no problem getting approved. With Google Adsense, you can start making money right away!