Adsense is a popular online advertising network run by Google. It is a great way for website owners to monetize their content and generate revenue. Many website owners wonder how much Adsense pays per click or impression. The answer is that it depends on a variety of factors, such as the type of ad, the content of the website, and the cost per click or impression set by advertisers. Ultimately, Adsense payouts can vary greatly depending on these factors.The amount that AdSense pays per click can vary greatly and is dependent on the advertiser. Generally, AdSense publishers receive 68% of the click amount (the amount an advertiser pays) that is generated from an ad placed on their website.
What Factors Influence AdSense Earnings?
AdSense earnings are determined by a variety of factors, including the quality of the ads displayed, the amount of traffic to the website or blog, and the click-through rate (CTR) of those ads. Advertisers bid for ad space on websites and blogs, and when their ads are clicked on, they pay for those clicks. The amount advertisers pay for each click is determined by an auction system. Higher bids result in higher CPCs (cost-per-click), which leads to higher AdSense earnings.
The quality of ads displayed also plays a significant role in determining AdSense earnings. If advertisers are bidding on ad space but not seeing returns from those bids, they won't continue to bid as much or as often, resulting in lower CPCs and lower AdSense earnings. It's important to ensure that only relevant ads are displayed on your website or blog so that advertisers are getting value from their ad campaigns and continuing to bid.
The traffic going to a website or blog is also an important factor when it comes to AdSense earnings. If there isn't enough traffic coming to the site, there won't be enough people clicking on the ads which will result in lower AdSense earnings. Additionally, if the traffic coming to a website or blog isn't targeted towards certain topics or products being advertised, then those clicks aren't going to result in as much revenue because people aren't likely to purchase something they're not interested in.
Lastly, the click-through rate (CTR) of an ad is another important factor when it comes to AdSense earnings. CTR is calculated by dividing the total number of clicks on an ad by the total number of times it was seen (impressions). A low CTR usually indicates that visitors aren't interested in what's being advertised and therefore aren't clicking on it; this leads to lower CPCs and ultimately lower AdSense earnings. In order for high CTRs and high CPCs (and thus higher AdSense earnings), ads should be relevant and engaging for visitors who view them.
Optimize Your Website
One of the best ways to increase your AdSense earnings is to optimize your website for maximum visibility and user engagement. This includes ensuring your website is mobile friendly, has a fast loading speed, and contains content that is relevant and interesting to readers. Additionally, make sure all ads are placed in visible areas of the website, such as near the top or bottom of webpages. Properly optimized websites will increase user engagement, which will result in higher click-through rates and more ad revenue.
Target High-Paying Keywords
Another way to increase AdSense earnings is to target high-paying keywords in your content. Researching popular keywords related to your niche and creating content around these topics can help you attract more readers and generate more clicks on your ads, resulting in increased revenue. Additionally, using keywords strategically within ad units can further boost click-through rates and lead to higher earnings.
Create Relevant Ads
Creating relevant ads is another important factor for increasing AdSense earnings. Ads should be targeted towards the interests of the audience who visits your website so that they are more likely to click on them. Additionally, make sure you are not overloading webpages with too many ad units as this can be intrusive for readers and lead them away from clicking on any ads.
Test Different Ad Formats
Testing different ad formats can help you maximize AdSense earnings as well. Experiment with different types of ad units such as text ads, image ads, or video ads to see which format performs best on your website. Additionally, try out different sizes and placements of ad units until you find a combination that works well for you.
Experiment With Bid Types
Finally, experimenting with different bid types can help you increase AdSense earnings over time. Consider using cost per click (CPC) bids if you want to maximize revenue from each individual click or cost per impression (CPM) bids if you want to generate a steady stream of income from impressions alone. Testing both bid types can help you optimize performance over time.
Text Ads
Google AdSense offers text ads, which are highly customizable and customizable in terms of size, color, and font. Text ads are typically small and unobtrusive and can easily blend into the content of a website. They are most commonly seen at the top or bottom of a webpage. Text ads usually contain a title, two lines of descriptive text, and a URL that links to the advertiser's website.
Display Ads
Google AdSense also offers display ads, which are larger than text ads and often have more visual appeal. Display ads can be banners, pop-ups, interstitials, or even video ads. They can be customized in terms of size, color, animation, and design to fit the look and feel of a website. Display ads can be used to promote products or services or to direct visitors to other websites.
Link Ads
Google AdSense also offers link units, which are small boxes featuring links related to the content of the page on which they appear. Link units can be customized in terms of size and color to match the look and feel of the website they appear on. Link units provide an easy way for visitors to navigate between different pages within a website or even different websites altogether.
Search Ads
Google AdSense also offers search ads, which allow website owners to add an integrated search box on their site that displays relevant sponsored results from Google when visitors enter certain keywords into it. Search results are personalized for each user based on their past searches and browsing history.
What Are the Requirements to Join the AdSense Program?
Google AdSense is one of the most popular ways to monetize websites and blogs. The program allows website owners and bloggers to earn money by displaying relevant ads on their sites. In order to join the AdSense program, there are certain requirements that must be met.
To join the AdSense program, you must have a website or blog that meets all of Google's guidelines. This includes having unique, original content and not displaying any illegal or offensive material. Your pages should also be high quality and easy to navigate. Additionally, you must have an active Google account in order to sign up for the program.
Once you have created an account, you will need to provide some basic information about your website or blog in order to complete the application process. This includes information about your domain name, language preferences, and categories that best describe your site's content. You will also need to provide contact information so that Google can reach you if necessary.
Once you have submitted your application, it may take up to two weeks for it to be reviewed by Google's team of specialists. During this time, they will review your site and ensure that it meets all of their guidelines before approving it for the AdSense program. Once approved, you will be able to start displaying relevant ads on your site and earning money from them.
Google takes its AdSense program very seriously and reserves the right to terminate any account at any time if they believe a violation has occurred or if they feel a website is not suitable for their ad network. Therefore, it is important that you carefully read through all of their guidelines before applying so that you can make sure your site is compliant with their terms of service.
Getting Started with AdSense
Google AdSense is a great way to earn money from your website or blog. It is a free and easy-to-use program that allows you to place targeted ads on your website or blog. With AdSense, you can earn income by displaying ads that are relevant to your content and audience. You can also customize the types of ads that are displayed and customize the colors, fonts, and sizes of the ads.
Setting Up Your Account
The first step in getting started with AdSense is to set up an account. To do this, you will need to provide some basic information about yourself, such as your name, address, and website URL. You will also need to agree to the terms of use for AdSense before you can proceed. Once your account is set up, you will be able to access the AdSense dashboard where you can manage your ads and view statistics about how much money you are earning from them.
Adding Ads To Your Site
Once your account is set up, it's time to add the ads to your website or blog. The easiest way to do this is through the Google AdSense code generator. This tool will generate a piece of code for each ad unit that you want to display on your site. All you need to do is copy and paste this code into the HTML of your site where you want the ad unit to appear. Once this is done, Google will start serving ads on your site automatically.
Tracking Your Earnings
AdSense offers a variety of tools for tracking how much money you are earning from each ad unit on your website or blog. You can view detailed reports about impressions, clicks, and earnings in real-time so that you can see exactly how much money each ad unit is generating for you. This data can be used to optimize your ad units for higher earnings and help ensure that they are as effective as possible in generating revenue for you.
What Is the Payment Process for AdSense?
AdSense is a program run by Google that pays website owners when visitors to their sites click on ads. When you sign up for the program, you will be asked to set up a payment method. The payment process for AdSense varies depending on your country and currency. Generally speaking, however, most payments are made through bank transfers or check payments.
In order to receive payments from AdSense, you must provide your bank account information or mailing address. Google then sends payments to your designated account or address according to the schedule established when you signed up. Payments are usually made on a monthly basis and can take up to two weeks to process.
When setting up your payment method with AdSense, it is important to make sure that all of your information is accurate and up-to-date. Furthermore, you should review AdSense's terms and conditions carefully in order to ensure that you understand any fees associated with the program before signing up.
Finally, it is important to note that some countries may not be eligible for payment through AdSense due to restrictions in place by Google or local laws. If this is the case, then alternative methods such as PayPal may be available for those who live in those countries.
Overall, setting up a payment method with AdSense is easy and straightforward. By providing accurate information and following the steps outlined by Google, you should have no problem receiving timely payments each month from AdSense for any revenue generated through ads placed on your website.
What Are the Policies for Running Ads on My Website?
Running ads on your website can be a great way to generate income. However, it is important to understand the policies that apply to running ads on your website. Advertisers have certain rules and regulations that must be followed in order for them to accept your ad and display it on your website.
The first policy you should be aware of is that ads must comply with any applicable laws or regulations, such as those regarding deceptive advertising. If an ad violates any of these laws or regulations, you could face legal action or fines. Additionally, many advertisers have their own policies that you must adhere to in order for them to accept your ad.
It is also important to note that some types of content may be prohibited from being used in an advertisement. For example, some advertisers do not allow images or videos containing nudity or violence, while others may not allow graphic depictions of certain medical conditions or other sensitive topics. Make sure you are familiar with all the restrictions imposed by each advertiser before submitting your ad.
Finally, when running ads on your website, it is important to ensure that all necessary disclosures are included as part of the advertisement. This means providing information about who sponsored the ad and how it might benefit them, as well as any other information required by law or regulation. Failure to provide such disclosures can result in legal action against both you and the advertiser, so make sure all necessary disclosures are included with every ad you run on your website.
Following these policies is essential if you want to successfully run ads on your website without facing any legal issues or fines from advertisers. By understanding and following the applicable laws and regulations, as well as each advertiser's unique policies and requirements, you can ensure that all advertisements displayed on your website are compliant with the law and accepted by advertisers.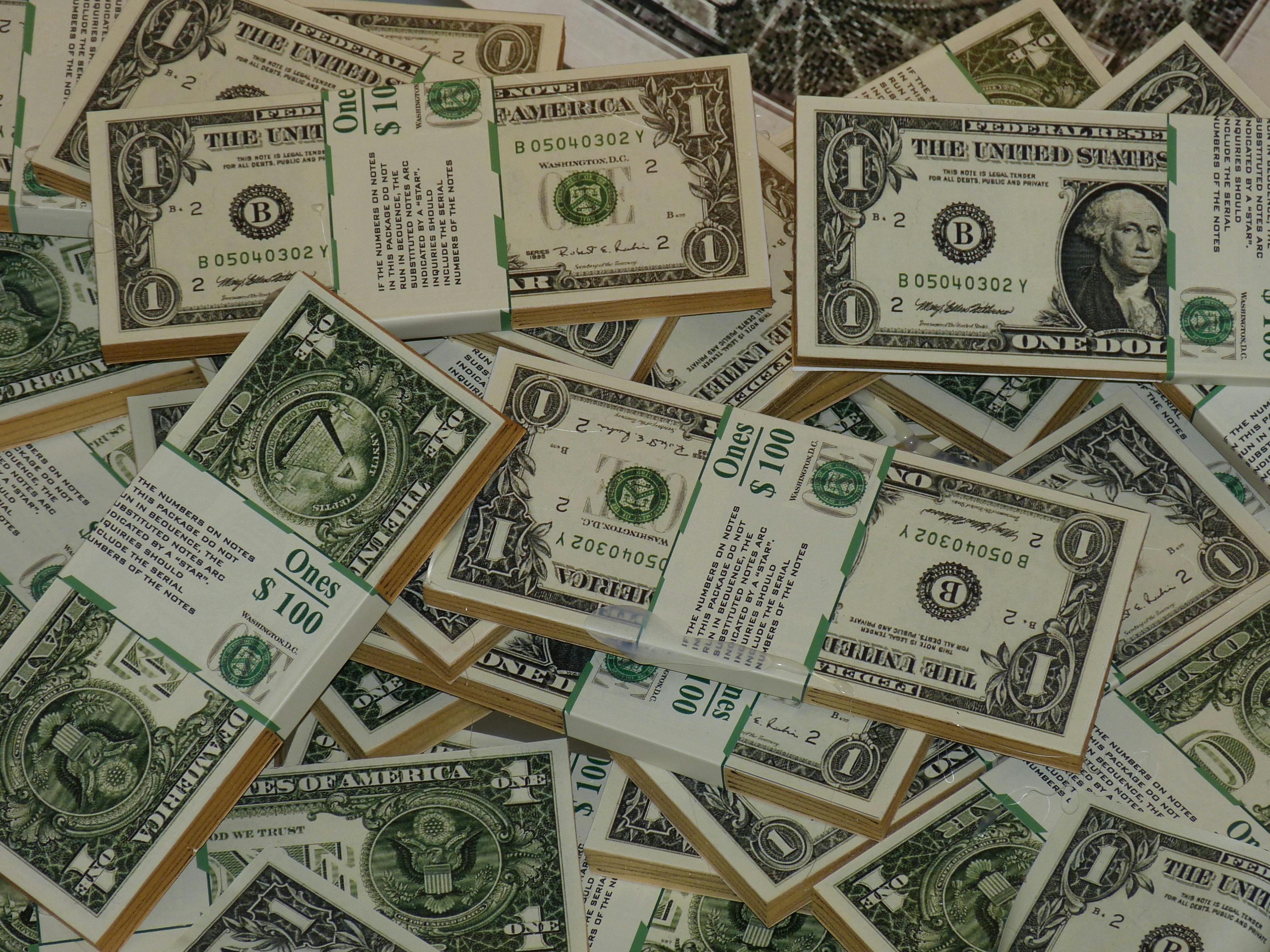 Conclusion
AdSense is an effective and easy way to monetize websites, blogs, and videos. The amount of money Google pays out varies greatly depending on the type of website, the number of impressions, and the click-through rate. In general, AdSense pays approximately $0.25 to $10 per click, with larger websites having the potential to earn more. Payouts are done on a monthly basis and in some cases can be sent directly to a bank account or via check.
Overall, AdSense can be a great source of income for website owners and video creators alike. With a few simple steps, you can start generating revenue from your content with very little effort on your part. As long as you create quality content that attracts visitors, you should be able to start making money from Google AdSense quickly.
In conclusion, it is difficult to determine exactly how much Google AdSense pays out as there are many variables that come into play. However, when used correctly it can be a great way to monetize any kind of website or video channel. With careful optimization and attention to detail, you should be able to see results fairly quickly and start earning from AdSense in no time.