Clickbank is an online marketplace that connects digital product creators with affiliate marketers and buyers. It allows product creators to list their products, and affiliates to promote those products in exchange for a commission. Buyers can purchase products directly from Clickbank and the affiliate receives a commission for each sale. Clickbank simplifies the process of selling digital products by providing a platform for marketplaces, buyers, and affiliates to interact with each other. It offers easy access to high-quality digital products, secure payment processing, and reliable customer support. With Clickbank, both buyers and sellers benefit from a fast and secure transaction process.Clickbank is an online marketplace that enables digital content creators to sell their products or services, as well as affiliates to promote these products and earn commissions. It provides a platform for vendors to list their products and services and for affiliates to promote them. The process works like this: vendors create a product, set their own commission rate, and list it on Clickbank. Affiliates can then join Clickbank and search for products they are interested in promoting. When an affiliate finds a product they want to promote, they click the "promote" button which gives them a unique code that links back to the vendor's site. When a customer clicks on the link, it takes them directly to the vendor's website where they can purchase the product. The affiliate then earns a commission for every sale made through their link.
What You Need to Get Started with Clickbank
Starting an online business can be a daunting task, and many people don't know where to start. One great platform to get started with is Clickbank. It's an online marketplace that connects digital marketers with product owners and affiliates. With Clickbank, you can create a successful online business without investing a lot of money or time. Here is what you need to get started with Clickbank.
The first thing you need is a Clickbank account. You can sign up for free, and it only takes a few minutes. Once you've registered, you can start exploring the marketplace and finding products that fit your business niche. After selecting the products, you'll need to create an affiliate account so you can promote the products and generate commissions from sales.
The next step is creating marketing campaigns for your products. You'll need to create banners, emails, and other forms of advertisement to promote the product on your website or blog. You'll also need to set up tracking links so that you can track the performance of your campaigns and measure their success.
Finally, you'll need to setup payment processing so that customers can purchase products through your site or blog. You'll have to decide which payment processor works best for your business model and integrate it into your website or blog. Most payment processors offer tutorials on how to integrate their services into websites or blogs.
Getting started with Clickbank is easy if you have the right tools and knowledge at your disposal. With some preparation and research, anyone can build a successful online business using this platform. If you're looking for an easy way to get started in digital marketing, then Clickbank might be the perfect option for you!
How to Create a Clickbank Account
Creating a Clickbank account is a great way to get started selling digital products online. With Clickbank, you can start selling products in just minutes, with no setup fees and no monthly fees. Plus, you can access powerful analytics and reporting tools to track your sales and optimize your campaigns. In this guide, we'll walk you through the steps of creating a Clickbank account so you can start making money online.
The first step in creating a Clickbank account is to go to the Clickbank website and click on "Sign Up" at the top right of the page. You will then be prompted to enter your email address and create a password for your account. After entering your information, click "Create Account".
Once you have created an account, you will need to fill out some basic information about yourself and your business. This includes information like name, address, phone number, bank details, tax information, etc. Once this is complete, you will be able to access the Clickbank dashboard where you can manage all of your products and campaigns.
Next, you will need to select a payment method for receiving payments from customers who purchase your products through Clickbank. This could be PayPal or any other payment processor that works with Clickbank. Once this is set up, you will be able to receive payments for any product sold through Clickbank within 24 hours after it has been purchased by the customer.
Finally, once everything is set up correctly in your Clickbank account dashboard, it's time to start selling! You can create product pages for each of your digital products or add them directly from other websites like Amazon or eBay if they are available there. Then simply promote these pages with ads or by sharing them on social media sites like Facebook or Twitter. It's that easy!
Creating a Clickbank account is an easy process that takes just minutes and requires no setup fees or monthly costs. With this powerful platform at your fingertips, you can start making money online right away!
Introduction
Clickbank is an online marketplace that offers a wide variety of digital products to promote. It is a great platform for both experienced and new affiliate marketers to get started with. The platform provides access to thousands of products from a variety of different categories and offers some of the best commission rates available in the industry. In this article, we will discuss how to promote products from the Clickbank marketplace.
Step 1: Choose A Product To Promote
The first step in promoting products from the Clickbank marketplace is to choose a product that you would like to promote. It is important to choose a product that you are knowledgeable about, as this will make it easier for you to create content and promotional materials for the product. Additionally, it is important to research the product's affiliate program and make sure that it is legitimate and offers an attractive commission rate.
Step 2: Create Promotional Materials
Once you have chosen a product, you need to create promotional materials such as blog posts, emails, banners, etc., that will be used to promote the product. Creating promotional materials can be time consuming but it is worth it in the long run as it will help you get more sales and commissions. Additionally, make sure that your promotional materials are engaging and informative so that potential customers are more likely to click through and make a purchase.
Step 3: Set Up Affiliate Links
Once you have created your promotional materials, you need to set up your affiliate links so that when someone clicks on them they are directed to the Clickbank marketplace page for that particular product. Setting up affiliate links can be done easily by logging into your Clickbank account and selecting "affiliate link" from the menu on the left-hand side of the page.
Step 4: Create A Sales Funnel
Creating a sales funnel is an important step when promoting any type of product online. A sales funnel helps guide potential customers through your website or blog in order to maximize conversions. This involves creating landing pages with attractive copywriting, offering discounts or special deals, setting up email campaigns, etc.
Conclusion
Promoting products from the Clickbank marketplace can be an effective way of earning additional income as an affiliate marketer. By following these steps outlined above – choosing a product, creating promotional materials, setting up affiliate links, and creating a sales funnel – you can maximize your conversions and increase your earnings from Clickbank affiliates.
What Are Affiliate Links and How Do You Use Them?
Affiliate links are a form of online advertising used to generate revenue from a website or blog. They are typically used by retailers to drive traffic to their websites and increase sales. Affiliate links allow the website owner to earn a commission when a customer clicks the link and purchases a product or service. The affiliate link contains an identifier that tracks the origin of the referral and credits the commission to the website owner.
Affiliate links can be used in many different ways, depending on your business model and marketing strategy. For example, if you own an online store, you may use affiliate links in your product descriptions or ads on other websites to drive more traffic to your own website. If you're a blogger or influencer, you may use affiliate links in blog posts or social media posts as a way to monetize your content.
Using affiliate links is easy and straightforward. First, sign up with an affiliate network such as Amazon Associates or ShareASale. Once approved, you will receive access to their library of products and services that you can promote on your website or blog. When someone clicks on one of your affiliate links, they will be directed to the retailer's website where they can purchase the product or service. You will then receive a commission for each sale that is generated from your link.
It's important to note that not all affiliate networks are created equal. Make sure you research each network before signing up so that you understand their terms of service and how they pay out commissions. Additionally, it's important to remember that not all products and services are suitable for every audience – make sure whatever you promote is relevant and fits within the context of your blog or website content.
Overall, using affiliate links is an effective way for websites and blogs to generate revenue while helping customers find great products and services online. With just a few clicks, it's possible to start earning commissions from sales generated through these types of links – all without having any inventory of products yourself!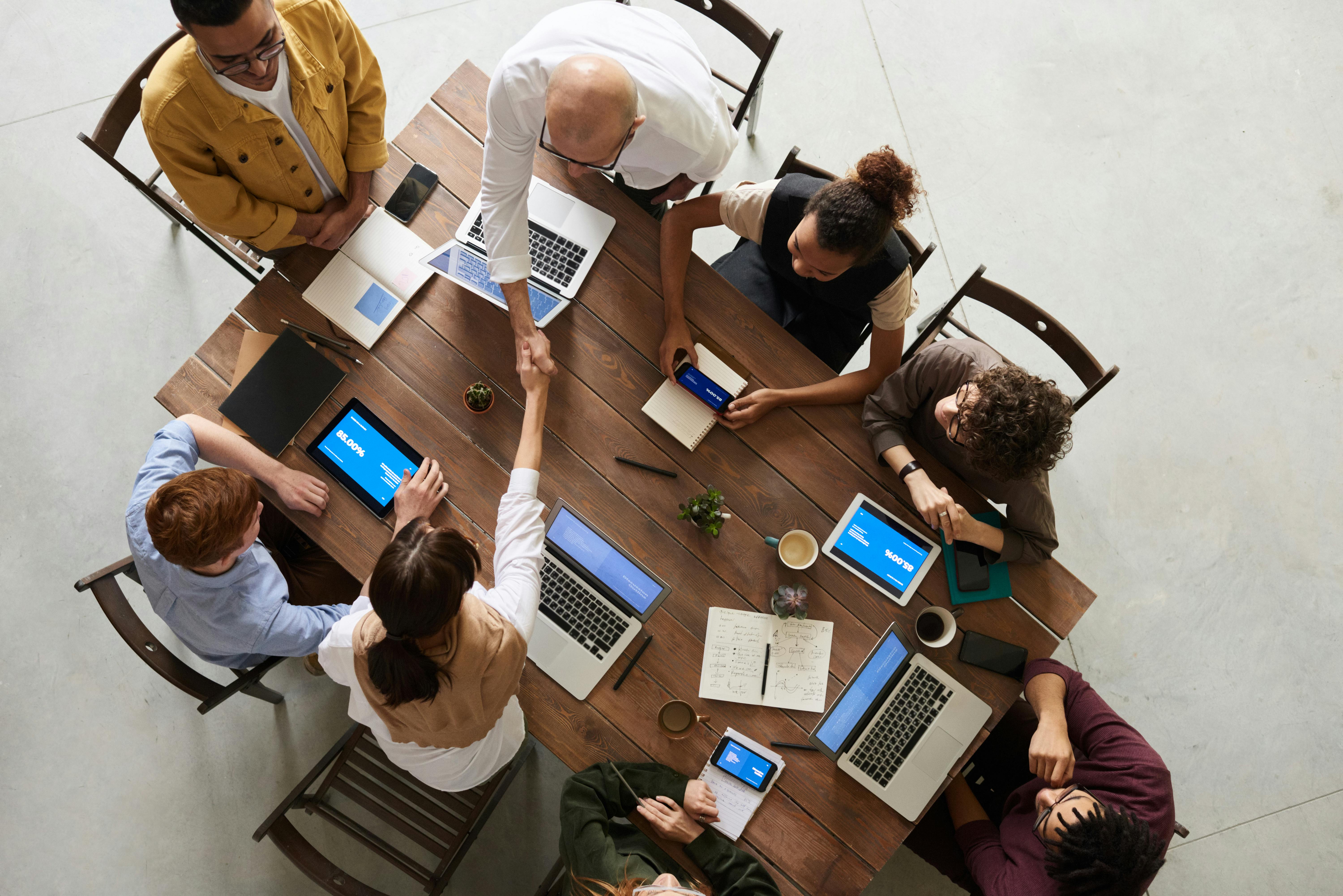 Creating an Affiliate Link
Creating an effective affiliate link is the first step to promoting Clickbank products. An affiliate link consists of a unique URL that is associated with your account and contains tracking information. When visitors click on this link, they are taken to the product page on Clickbank's website and you earn a commission when they make a purchase. To create an affiliate link, log into your Clickbank account, select the product you want to promote, and copy the "hoplink" URL provided. You can then use this link in emails or on social media to promote the product.
Creating Content
Content creation is another essential strategy for promoting Clickbank products successfully. Creating content such as blog posts, videos, and podcasts helps you drive more traffic to your affiliate links and increase your chances of making sales. Try to create content that is relevant to the product you are promoting and provides value to your audience. You should also include keywords in your content that will help it rank higher in search engine results.
Social Media Promotion
Social media is one of the most powerful tools for promoting Clickbank products as it allows you to reach a large audience quickly and easily. Try to create engaging posts that encourage people to click on your affiliate links. Make sure you use visuals such as images or videos in addition to text so that your posts stand out from others in users' feeds. You can also run targeted ads on social media platforms such as Facebook or Instagram if you want to reach more people with your promotions.
Email Marketing
Email marketing is another effective way of promoting Clickbank products as it allows you to send targeted messages directly into people's inboxes. You should create a series of emails that introduce people to the product and provide them with valuable information about how it can help them achieve their goals. Consider using incentives such as discounts or free shipping if appropriate so that people are more likely to click through and make a purchase.
Ad Networks
Using ad networks such as Google AdWords can be an effective way of promoting Clickbank products as they allow you target specific audiences with tailored messages. Set up campaigns carefully by researching keywords related to the product so that they appear when relevant searches are made online. Monitor campaigns regularly so that changes can be made if necessary in order for them to be successful.
These are just some of the strategies for promoting Clickbank products successfully; there are many other tactics available depending on what works best for you and your target audience. With careful planning and implementation, these strategies can help drive more traffic, increase conversions, and boost sales for any business selling digital goods through Clickbank's platform.
The Benefits of Using Clickbank for Digital Marketers
Clickbank is an increasingly popular platform for digital marketers who are looking to increase their reach and sales. It has a wide range of features that make it an attractive option for those in the industry. Here are some of the benefits of using Clickbank for digital marketers:
First, Clickbank offers a variety of different payment methods, such as PayPal, credit cards, bank transfers, and more. This makes it easy to process transactions quickly and securely. Additionally, the platform offers a wide range of products to choose from, including ebooks, software, and more. This makes it possible to offer customers a variety of products that they can purchase quickly and conveniently.
Second, Clickbank also provides an easy-to-use affiliate program. This means that digital marketers can earn commissions from selling products from other companies on their website or blog. All they need to do is sign up as an affiliate and start promoting the product on their platform. They will then receive commissions every time someone buys through their link.
Thirdly, Clickbank has excellent customer service support available 24/7 to provide assistance and answer any questions digital marketers might have regarding their account or product sales. The customer service team is knowledgeable and helpful in resolving any issues that may arise while using the platform. Furthermore, they also offer tutorials on how to set up an account correctly so that digital marketers can get started quickly and easily with Clickbank's services.
Finally, one of the most attractive aspects of using Clickbank is its low cost structure compared to other platforms such as Amazon or eBay. This means that digital marketers can save money by not having to pay high fees associated with these other platforms when selling products online. In addition, many people find it easier to use than other payment solutions because there are fewer steps involved in setting up an account with Clickbank compared to other solutions.
Overall, there are many benefits for digital marketers when using Clickbank as their payment solution provider. The platform provides a range of payment options along with excellent customer service support that makes it easy for them to get started quickly and conveniently with selling products online. Additionally, its low cost structure means that digital marketers can save money while still providing customers with quality products at competitive prices.
Writing Quality Content
One of the most important tips for increasing your earnings with Clickbank is to write quality content. Quality content can help you build credibility with potential customers and help you stand out from the competition. Quality content also helps to establish a strong connection with your target audience, making them more likely to purchase products from your website. When writing content, be sure to provide information that is useful, relevant and interesting for your readers. Make sure that the content is well-researched and accurate, so that it appeals to your target audience.
Optimizing Your Content for SEO
Another tip for increasing earnings with Clickbank is to optimize your content for SEO. This means that you should use keywords in a natural way throughout your content in order to make it easier to find by search engines. Additionally, you should include meta tags at the beginning of each page so that the search engine can better understand what the page is about. You should also use internal links throughout your website in order to direct readers to other related pages on your website.
Promoting Your Content
In addition to optimizing your content for SEO, you should also focus on promoting it as well. One way of doing this is by using social media platforms such as Facebook, Twitter and Instagram to share links back to your website or blog posts. Additionally, you can use email marketing campaigns or even influencer marketing campaigns in order to get more eyes on your content and increase the chances of someone clicking through and purchasing a product from Clickbank.
Using Analytics Tools
Finally, one of the most important tips for increasing earnings with Clickbank is utilizing analytics tools such as Google Analytics or Kissmetrics. These tools allow you to track what pages are getting the most traffic and which keywords are driving people towards purchasing products from Clickbank. Knowing this information can help you adjust your strategy accordingly in order to maximize revenue.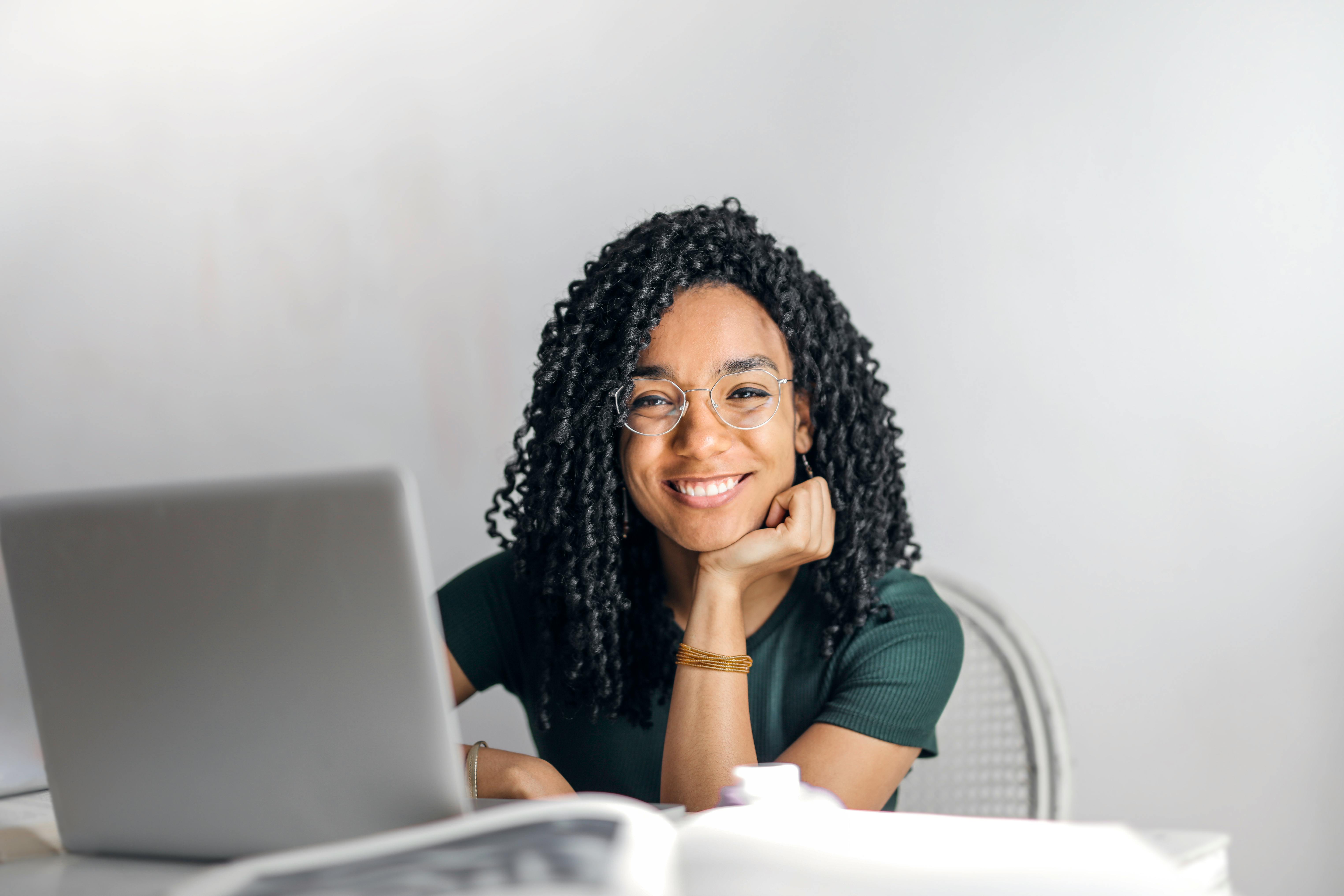 Conclusion
Clickbank is a great platform for both merchants and affiliates. Merchants can easily set up their products and services, while affiliates can make money by promoting other people's products. Both parties benefit from being able to use the easy-to-use Clickbank interface. The platform also makes it easy to track sales, ensuring that all commissions are paid in a timely manner. In addition, Clickbank offers helpful tools such as promotional materials and detailed statistics reports to help merchants and affiliates maximize their profits. With its wide selection of products and services, simple setup process, helpful tools, and reliable payment system, Clickbank is an excellent choice for anyone looking to make money online.
By using Clickbank, merchants can quickly get their products out there for sale without having to worry about setting up complex payment systems or dealing with complicated technical issues. Affiliates can easily find products to promote that are relevant to their audiences, allowing them to start making commissions quickly. With a low cost of entry and plenty of features on offer, Clickbank is an attractive option for those wanting to make money online.